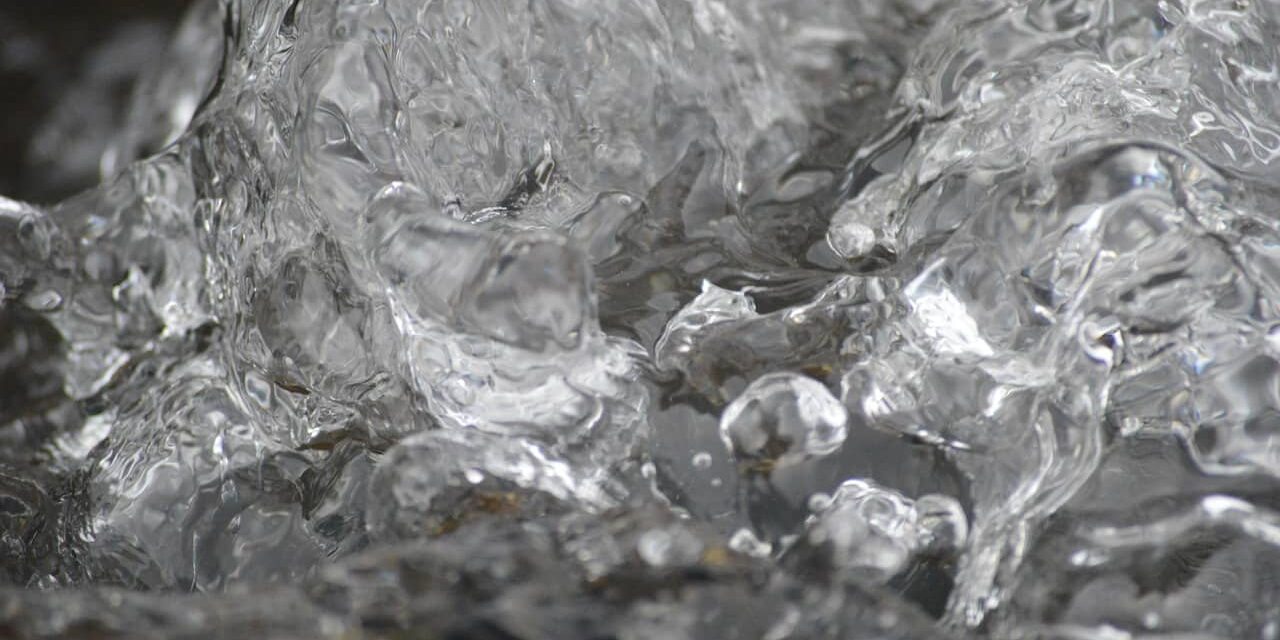 BIO-SUN: drinking water thanks to photovoltaic and UV energy
For an access to clean water around the world
BIO-SUN: access to drinking water for all
A concept patented in 2010 in partnership with PHAESUN, an expert in off-grid power supply, BIO-SUN is easy to use and totally autonomous thanks to its photovoltaic panels. The terminal is composed of:
➥ a backwashable zeolite bed filter and a carbon filter (optional) for filtration.
➥ a UV reactor for disinfection and microbiological securing of the water.

Contributing to economic development by providing a sustainable environmental solution, BIO-SUN ensures access to pure and safe water for rural populations in developing countries, but also provides drinking water to remote sites around the world.
The principle of water treatment with BIO-SUN
A fine filtration, a UV-C lamp and a solar panel

Simply fill the tank with water that will be filtered and then disinfected by ultraviolet (UV-C): the water can be consumed in a few seconds.
The size of the terminal is adapted to the conditions of sunshine and use in the areas concerned.
The power of the UV-C reactor has been calculated to be able to treat the equivalent of 500 liters/hour with 40J/m², which represents the dose required to make water drinkable in all developed countries.
An autonomy of 3 days with an operation of 4h/day by solar energy.

Water supply of the tank

Manually or via a connection to the network.
A daily production of 2m³ of drinking water to meet the daily needs of 80 to 100 people at a rate of 25 liters per day per person.

Maintenance for the BIO-SUN station

Availability of spare parts and skilled labor at a reasonable price.
Simple handling to change the UV-C lamp (life span: 1 year)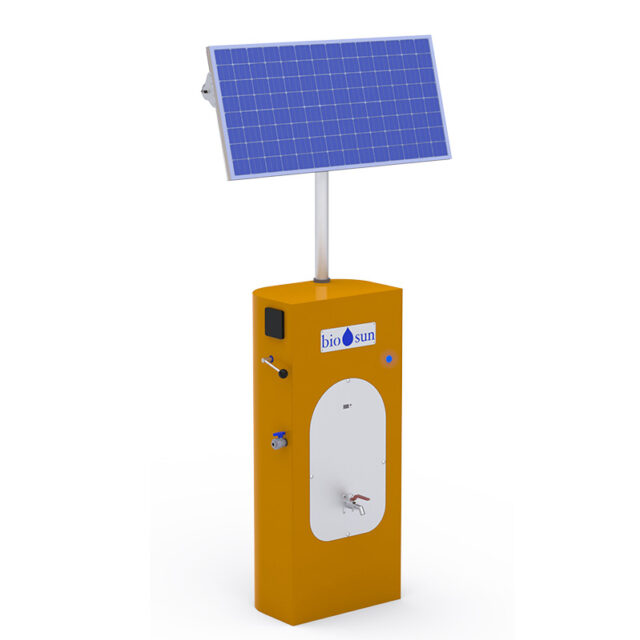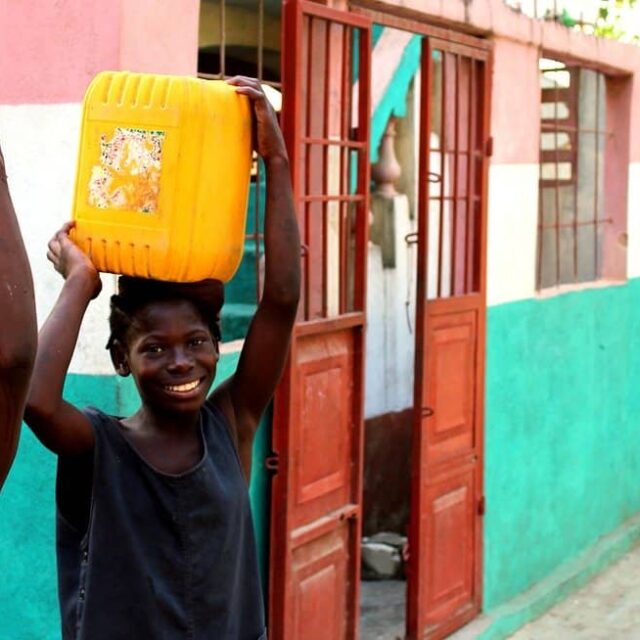 The advantages of the BIO-SUN terminal for water purification
Autonomous thanks to photovoltaic energy.
Reduced carbon footprint without the use of fossil fuels.
Improved health through clean water.
Affordable drinking water production.
Reduced costs associated with health problems.
Low maintenance.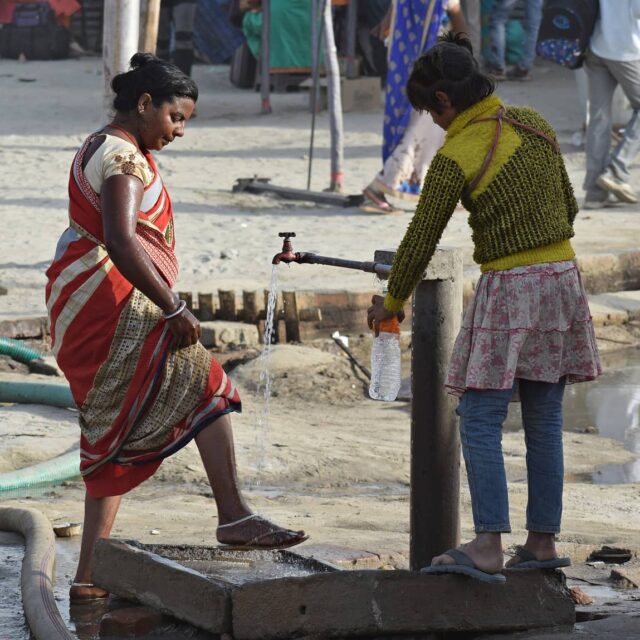 The applications of the BIO-SUN terminal
Areas where water treatment infrastructure has not kept pace with the growth of distribution networks (population pressure from rapid urbanization).
Remote and rural areas without water treatment facilities or antiquated networks.
Buildings under special surveillance: clinics, field hospitals in emergency situations,…
Infrastructures in isolated locations, without drinking water supply and without energy such as islands, mountain refuges…
Discover our range of solutions