BIO-UV COMBIPOOL : injection et régulation de pH automatique pour piscine
The Combipool BIO-UV is an automatic 2 in 1 system which combines in the same box, both injection of disinfection product and regulation of the pH strong> according to three parameters (volume of the pool, temperature and pH of the water). It is the essential complement to the concept of BIO-UV / DELTA UV treatment. The Combipool2 offers a "4 in 1" sleeve which groups together injection probes and tubes.
For pool volumes up to 150m3
Dosing pump output: 2.4l/h
Power: 10 W max
Output pressure : 1 Bar
4 in 1 sleeve that combines probes and injection tubes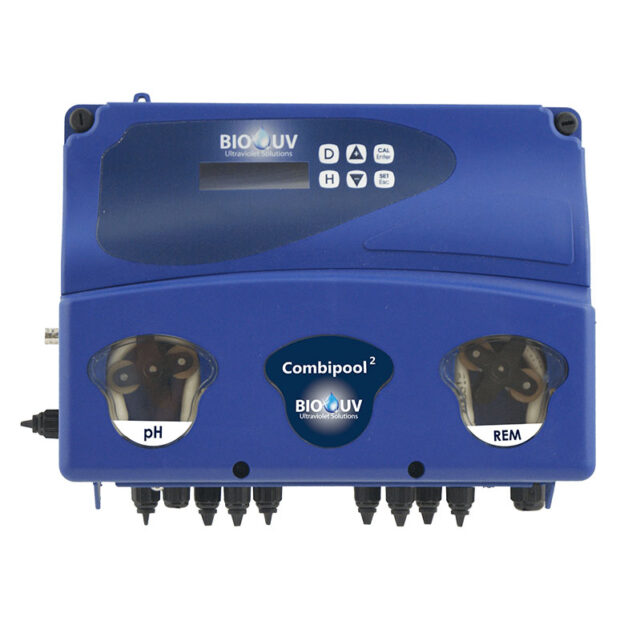 Benefits of BIO-UV COMBIPOOL
Simplicity: Combipool can adjust the injection of disinfection products (BIO-UV, remanent oxygen, etc.) and the regulation of pH without any manipulation.
Easy to install: All the accessories needed for the start-up are supplied with the device. Combipool can be easily integrated into the pool's filtration circuit.
Economy: Combipool measures the parameters of the pond (temperature, pH) and injects the optimal quantities of products. No more over-consumption!
Safety: Thanks to the proportional regulation of the pH, Combipool maintains a precise set point and avoids overdosing.