BIO-UV Combipool² : injection et régulation de pH automatique pour piscine
The BIO-UV Combipool² is an automatic 2 in 1 system which combines in the same box, both injection of disinfection product and regulation of the pH according to three parameters (volume of the pool, temperature and pH of the water).
It is the essential complement to the concept of BIO-UV Inox / UV Neo treatment. The Combipool² offers a "4 in 1" sleeve which groups together injection probes and tubes.
For pool volumes up to 150 m3
Dosing pump output: 2.4 l/h
Power: 10 W max
Output pressure : 1 Bar
4 in 1 sleeve that combines probes and injection tubes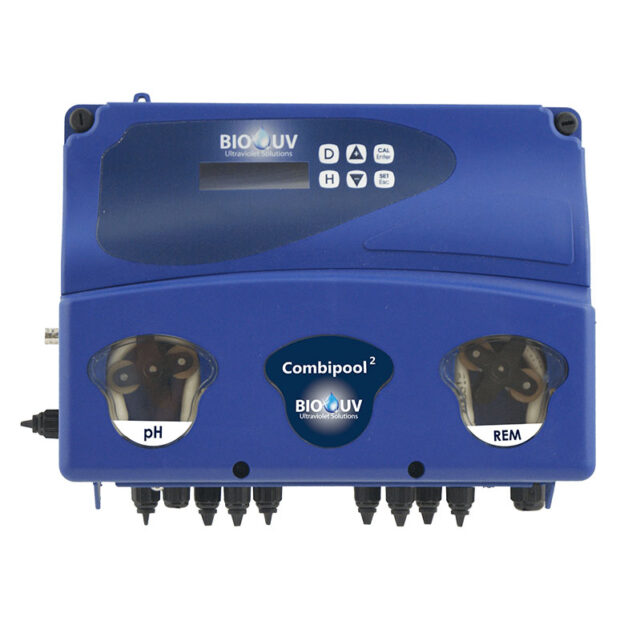 Benefits of BIO-UV Combipool²
Simplicity: Combipool² can adjust the injection of disinfection products (BIO-UV, Oxygène Rémanent, etc.) and the regulation of pH without any manipulation.
Easy to install: All the accessories needed for the start-up are supplied with the device. Combipool² can be easily integrated into the pool's filtration circuit.
Economy: Combipool² measures the parameters of the pond (temperature, pH) and injects the optimal quantities of products. No more over-consumption!
Safety: Thanks to the proportional regulation of the pH, Combipool² maintains a precise set point and avoids overdosing.